Randy Marques In 10 Words
Authentic, Straight, Reliable, Visionary, Achiever, Inspiring, Casual, Bright, Determined, Proficient.
Who is Randy Marques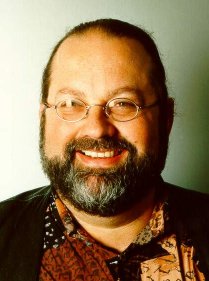 Randy Marques is CEO / Owner and CASE-Consultant at Randy Marques Consultancy.
Originally from Curaçao, an island in the Caribbean, he now lives in the Netherlands.
His is an expert in the areas of the C-language, Static Analysis, Operating Systems, Computer Languages & Compilers, Software Quality, QAC, Software Configuration Management, Build Automation and Software Engineering in general.
Most of his work was done in the area of embedded systems.
He is the creator of the Generic Build Support (GBS) build system.
GBS is a platform independent build system that controls the parallel generation of code for multiple platforms using the same physical work-area. It supports sane software engineering practices as scope control. It's highly efficient, simple to use and gives the developer all the freedom where it is really needed. Its greatest benefit is however that it enforces the same way of working both within and across projects.
In general he tries to fix the gap between SPI (CMM) and the work floor (Programmers).
He is also a member of the Dutch and International SC22/WG14 ('ANSI C') Committee.
On a regular basis he teaches at various Universities and Colleges.

He started with Software Engineering in 1971, and is a real 'old hand' with long-term experience on all levels of Software Engineering. The first computer he worked on was an IBM 1410 with 4K of core memory, at that time one of the biggest in Europe.

He is the only qualified instructor to teach the 'Safer C' course developed by Les Hatton of Oakwood Computing.
His presentations and classes at conferences, universities, colleges and companies are throughout highly appreciated.
In his spare time he is a father of 3 kids and grandfather of 2. He dances salsa, loves operas and blues and on non-rainy days he likes to take his Kawasaki Vulcan 750 out for a spin.

He likes to characterise his work as "Consultancy by Walking Around".
Software Engineering since 1971
Coding Standards since 1978
Build Support since 1980
C Programming since 1983
Static Analysis since 1993
Member of Dutch Programming Language Committee since 1999
Les Hatton's Safer C™ trainer since 2001
Warning:
Randy Marques is known to be vocal and opinionated. And with good reason. It is backed by a seldom seen body of knowledge and 40+ years of experience. This coupled with a keen and inquisitive mind which is always looking for a better solution.
His type of consultancy is not for the weak of heart or feeble of mind. Holy cows will be slaughtered and sacred institutions will be torn down, if needs be. In the end, nothing should stand between you and your optimised way of working. Yes, SW Development can be pain-free, quality driven and, on a personal level, deeply satisfying.
His favourite quote:
Smart people find complex solutions
Intelligent people find simple solutions
- Randy Marques -
Former Employers
Philips ISA, Data Process BV (secondment), Philips Medical Systems, Origin (secondment), Atos Origin (secondment) and Nspyre (secondment).
Languages
| | Verbal | Correspondence |
| --- | --- | --- |
| Dutch | Fluent | Fluent |
| English | Fluent | Fluent |
| Papiamento | Fluent | Good |
| German | Good | Basic |
| French | Good | Basic |
| Spanish | Basic | Ke? |
Experience
Computer Languages
C, Perl, Visual Basic, Assemblers (VAX, PDP-11, Intel 8050, IBM, Siemens, P1000, P800), HTML, MUMPS, Basic Plus II, PLM/80, RTL/2, ADA, SPL, PHOLAS, Algol, Pascal, COBOL, FORTRAN
Operating Systems
Windows, Linux, Unix, VAX-VMS, pSOS, VxWorks, P800 DTFM/MAS, Intellec MDS/ICE, Siemens MVS, IBM MVS/TSO, P1000 MDS/MPS
Applications/Tools
QAC, QAC++, PCLint, Subversion, Perforce, ClearCase, Continuus/CM Synergy, CVS, SourceSafe, GBS, make, IS-08, CCS, Y2000, FUSIS
Publications, Interviews, etc
2006: September: Bits&Chips:
Software Configuration Management: Hoe verzachten we de pijn?
(Dutch)
2002: April: PT Embedded Systems:
Interview
(Dutch)
1996: ESA/ESTEC
Improving C Code Quality.
Safety and Reliability of Software Based System, Springer-Verlag London 1996 ISBN 3-540-76034-2
Social Skills And Achievements
- Organised international ANSI/ISO C and C++ meeting in Curaçao (2002)
- Certified SCUBA dive instructor (PADI, NAUI, CMAS) - Retired
- Certified Primitive Dance instructor
- Member of Board, Stichting CARE, Lage Vuursche
- Member of "Raad van Advies", Centrum Nieuwenhoven, Belgium